Dirtiest Places in Your Home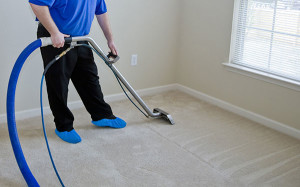 Pretty In Pink Cleaning has compiled a small list of what to watch out for. These are 5 of the dirtiest places in your home that should receive attention as you do your weekly cleaning. Check them out and make sure you put these on your to do lists if you haven't already!
1.Pet Toys – All the toys your pet plays with can get really dirty. They can contain bacteria that is dangerous for you and for your pet as well. So, you should remember that after playing with your pet you must wash your hands immediately and wash the toys regularly with hot water and soap or some dish detergent. Washing them with hot water will destroy all dangerous bacteria.
2.Kitchen Sink – When you think about what kind of things we put in our sink, you can only imagine how dirty it can get. All the dirt that comes from all the vegetables and fruit we wash can contain bacteria. So make sure you clean your sink once or twice in a week. Pour bleach mixed with a little water down the drain. This should clean your drain perfectly.
3.Cutting Board – Cutting boards can contain a lot of bacteria and germs if they are not cleaned properly. Make sure that you use cutting boards that are made of hardwood and use two separate cutting boards. One for meat and other for vegetables. This can prevent the bacteria spreading. The best way to clean your boards if you use salt, vinegar and lemon. Use half of the lemon to scrub the board.
4.Stove Knobs – We are sure that you didn't think that stove knobs can get that dirty. But they are one of the top 10 common places for germs and bacteria. To make sure that they are clean, you need to remove them and wash once in a week. Use hot water and dishwashing soap to wash them.
5.Coffee Maker – Yes, the coffee maker can get really dirty too. You use it everyday and the water that stays in the reservoir can actually spread a lot of bacteria and germs. So make sure that you clean it once or twice in a week with white vinegar and then wipe it with a paper towel.