Call 602-909-7002

Phoenix junk removal
commercial junk removal & residential junk removal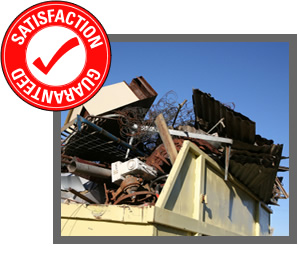 JUNK BE GONE (a Pretty in Pink subsidiary), is a company providing quicker service for a cheaper price. We provide professional junk removal services to residential and commercial.
Contact Us or call us today at 602-909-7002.
Convenience
We offer SAME DAY and NEXT day of Junk Removal, with 100% Customer Satisfaction!
Hours
Our Offices are open until 8 p.m., Monday – Saturday
We are your Phoenix JUNK BE GONE ready to assist you in your need to get rid of junk in the fastest way possible.
Here are some of the great benefits of using our service:
Trained professionals JUNK BE GONE
VERY REASONABLE PRICES
Free Estimates
Courteous and friendly staff
Scheduling the best time for you
Come home feeling fantastic about having your junk gone
Be free from removing your junk no hassles and arguments once and for all
Individually tailored service to meet your needs and budget
Contact Us or call us today at 602-909-7002.
Phone
602-909-7002
Serving these cities
Phoenix
Glendale
Peoria
Surprise
Sun City
Avondale
Goodyear
Buckeye
Awhatukee
Tempe
Chandler
Gilbert
Queen Creek
Mesa
Apache Junction
Fountain Hills
Scottsdale
Carefree
Cave Creek
Anthem
New River
Services

JUNK BE GONE offers faster service, and we provide professional service to residential and commercial.
Residential Service
Garage clean-outs
Storm debris
Furniture
Appliances
Carpeting
Boxes
Large items (Spas, Sheds)
Rental clean-outs
Remodeling debris
Demolition debris
Household junk
Old clothes
Scrap wood
Storage Clean-out ... and more
Call 602-909-7002 about dirt, rock, concrete, tile, and bricks
Contact Us or call us today at 602-909-7002.
Commercial Service
We work with Property Management Companies, Real Estate Agents, , Apartment Complexes, Retail Furniture Stores, Storage Facilities, and more.
NO Hazardous Materials!
Hazardous Waste: Chemicals, explosives & anything containing gasoline, petroleum products, oil or paint must be emptied.
Don't see a service you're interested in? Just ask us!
Pricing
For an easier way of getting a great estimate, we have included our pricing on this page. Follow these steps to get your estimate.
Step 1: Measure your pile of junk by the length (feet) , by the width (feet), and by the height (feet).
Step 2: Then do this formula
Length x Width x Height = Cubit Feet
Step 3: At the bottom of the page you will see your price and if you have any concerns on anything feel free to give us a call 602-909-7002.
$75 1/8 load 56 cubit feet
$125 ¼ load 112 cubit feet
$225 ½ load 224 cubit feet
$275 ¾ load 336 cubit feet
$350 Full Load 448 cubit Feet
Trailer dimensions are: 16'L x 7'W x 4'H = 448cuft
Single Items
$55 – TV under 36 inches
$75 – TV over 36 inches
$65 – Recliner Chair
$70 – Couch ($20 additional for sectional)
$70 – Mattress & Box Spring
$70 – Hot Water Heater
$70 – Washer
$70 – Dryer
$70 – Stove
$70 – BBQ
$70 – Refrigerator
$275 – Spa 8x8 or smaller
Additional Charges
Tires - $12 each
A/C Units - $35 each
Refrigerator - $25
$30 an hour per person (This comes in affect when it is not all in one pile, give us a call if you have question)
Dirt, Rock, Tile or other items can be more based on weight and the time that it takes to load.
Don't see a service you're interested in? Just ask us!
Give us a call 602-909-7002